TV has become the norm for families across the country over many years. So much so that weekend newspapers have magazines with TV schedules in them to map out what will be watched in the week. And with the awards season in motion, I thought it would be appropriate to give my take on what I think makes a TV presenter special to me. Hence why I look forward to watching them.
Jeff Stelling
Former Countdown presenter and current Soccer Saturday presenter, Jeff is known for his razzmatazz take to TV presenting. Not afraid to crack a joke and have a laugh, particularly at unfortunate circumstances. Stelling started his career in journalism in the late 1970s and moved to radio journalism and broadcast in the 1980s. He joined Countdown in 2008 after replacing Des O'Connor and has done Soccer Saturday since 1998. A lifelong Hartlepool United fan, he was appointed the club's president and has done charity walks, particularly for Prostate Cancer UK. His larger-than-life attitude in front of the camera makes his work look more enjoyable than it should do already. Particularly on Sky.
Jimmy Carr
Comedian, TV presenter, Jimmy Carr is best known for his work on Channel 4 on 8 out of 10 Cats (including the Countdown version) and the Big Fat Quiz. He has also been a contestant on Deal or No Deal and won money for charity as well as The Chase and Tipping Point. Doing things to TV that couldn't be considered the norm for their own shows – particularly Countdown. With the help of his co-stars. Carr's outspoken humour and distinct laugh is enough to make me look forward to his presenting, whatever mood I'm in.
Dara O'Briain
A comic, mathlete, self-proclaimed Gru doppelganger and all round lovable Irishman, he was voted on the Channel 4's 100 Greatest Stand-Ups, coming 16th. Since 2006, he starred in Three Men in a Boat alongside Rory McGrath and Griff Rhys Jones. As well as having other appearances in Room 101 and presenting Dara's Science Club. His most notable work for me and I'm sure most of his fans is on BBC's Mock the Week. Which he's been on since its inception in 2005, becoming a running gag for looking like unfortunate characters and hardly standing up! An active charity worker, him and fellow comedian Jack Whitehall set a Guinness World Record in 2011 for hosting 'the highest stand-up comedy gig in the world' on a British Airways flight for Comic Relief.
Gary Lineker
Unlike the others mentioned, Gary Lineker never started on TV straight from the off. He was a footballer for Everton, Leicester, Tottenham Hotspur and Barcelona as well as England. His main gig after life as a footballer came on BBC's iconic Match of the Day. As well as Match of The Day, Lineker has become an active presenter for BT Sport, was a guest host on Have I Got News for You and is the face of Walker's Crisps. In August 2016 after his beloved Leicester City won the Premier League, he kept his promise to present Match of the Day in his pants! His notoriety of his football career turned TV career has led to him being involved in other film and TV opportunities. He had a cameo on Bend It Like Beckham, Phineas and Ferb and started his own production company: Goalhanger Films. It is his humorous qualities, modesty to others and his advocacy for his hometown of Leicester being made a Freeman is a reason for me why he's established himself as one of British TV's best presenters in modern times.
Graham Norton
A 5-time BAFTA winner for the Graham Norton Show which brags attracting the top A-List celebrities. From Mark Wahlberg to Kylie Minogue to Will Smith, Norton started his career as a stand up drag act in 1992 and went to the Edinburgh Fringe Festival being mistaken for Mother Theresa. As well as the Norton Show, he is also well known for his witty commentary of Eurovision. Receiving positive comments from the press. People look forward to his chat show's flamboyant celebrities and general charm and humour and therefore makes him an iconic TV presenter for me.
Jonathan Ross
After graduating from UCL with a degree in Modern European History, Ross started working as a presenter for Loose Talk. From then on, he's gone on to present Friday Night with Jonathan Ross and the Jonathan Ross Show. It is Ross's charm and humour that got him jobs for other forms of media. He's provided his voice for Halo 3 and Fable 3 as well as co-creating Catcha Catcha Aliens!
Ross Kemp
TV hard-man and investigative journalist. He played Grant Mitchell in ever-present Eastenders, after leaving the BBC soap, Kemp is known for going to the darkest parts of the world we live in to show us how lucky some of us are. He has hosted his own array of programmes such as Ross Kemp on Gangs, In Search of Pirates, Battle for the Amazon and Extreme World to name a few. Recently, he nearly lost his life after a bullet ricochet came from ISIS gunfire, narrowly missing him. He has also played the role of a prisoner in HMP Barlinnie to show us how tough life can be behind bars. His hard-man persona makes him unique among the 9 presenters I have chosen and his determination to get information to us to show us how tough the world can make him one of my favourite presenters to watch.
Piers Morgan
A famous journalist and presenter for the right and wrong reasons, once the editor for The Daily Mirror turned TV presenter, hosting Life Stories, Killer Women and Good Morning Britain. He has also been a judge on Britain's Got Talent and America's Got Talent and has had film cameos in Entourage and The Campaign. An avid Twitter user, he brags over 5 million followers (myself included) and isn't afraid to speak his mind of gun control, the state of English Cricket and his beloved Arsenal to name a few. Piers is a lover of controversy which takes guts and therefore makes me excited to watch him on TV, especially as an aspiring journalist.
Reggie Yates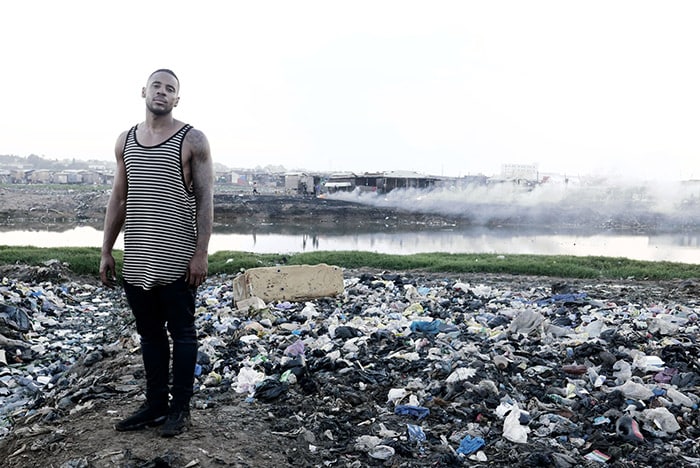 Actor, TV presenter, DJ; Reg has done it all. He is most known for presenting on Radio 1 with co-star Fearne Cotton. As well as being a DJ, Yates played as Rasta mouse in the infamous children's TV show as well as Dr. Leo in the BBC classic Dr. Who. Reggie is also very well known for his documentary making as well, including hosting 'Extreme Russia' and the interesting game show 'Release the Hounds' where contestants win money by running away from dogs. The fact that Yates can turn from a children's TV actor to looking at documentaries that expose some of the darkest parts of the world is incredibly impressive.
Louis Theroux
To the regular BBC viewer, this man needs no introduction. Louis Theroux; documentary maker, journalist and TV presenter. He has looked at some of the most insightful and bonkers aspects of life and society. From Evangelical Christianity to UFO sightings. As well as this he had his own show 'When Louis Met…' showing him interviewing people on their lives, most notably the disgraced DJ Jimmy Savile as well the more pleasant celebrities such as Chris Eubank, Paul Daniels and Keith Harris. Theroux these days has made documentaries to do with some tough subjects including hunting in Africa, gambling in Las Vegas and Neo-Nazism.
Stacey Dooley
Stacey Dooley is one of BBC Three's most loved documentary-makers. Stacey has been involved in BBC Three since her life took an unexpected turn when she travelled to India in 2007 as a contributor for the series Blood, Sweat And T-Shirts to live and work alongside the people in the Indian fashion industry.  Since then she has embarked on a series of investigations, on a variety of topics from domestic abuse in the UK, sex trafficking and underage sex slavery in Cambodia and the dark side of tourism in Thailand and Kenya. Stacey produced two series of Stacey Dooley In The USA, which took an objective look at issues affecting teens across the pond such as: Girls Behind Bars, Border Wars, Homelessness and Kids In The Crossfire.
More recently she travelled to Northern Iraq, for Guns, Girls And ISIS, to meet the extraordinary all-female Yazidi battalion, who are fuelled to take revenge against the so-called Islamic State.
Clare Balding
Clare has made her mark as the BBC's racing specialist. She was herself a champion jockey before her career in broadcasting started to take off. The Cambridge-graduate has proved that her expertise is not limited to equestrian events, by reporting on everything from rugby league to Wimbledon and to having her own show, The Clare Balding show.
Philip Schofield
Last but by no means least, ITV presenter of All Star Mr and Mrs, Dancing On Ice, The Cube and This Morning mainly. Schofield is attached to ITV and makes him one of their most famous faces. In 2013, he became a reviewer for Weekend Newspaper for Waitrose wines. As well as trying his hand at theatre playing Joseph in Joseph and His Amazing Technicolor Dreamcoat. An avid user of social media, Schofield keeps his fans up to date with his life through Snapchat and provides laughs, a different Phil to TV Phil. His calm approach in interviewing takes a different side to that of Piers Morgan, helping me personally as an aspiring journalist.